Introducing
AIDA
- The Next Revolution in Dental Analytics. Powered by AI.
Meet AIDA, the future of dental analytics. Powered by AI, AIDA revolutionizes data insights, offering actionable strategies for practice growth. Unlock the potential of data-driven success with AIDA.
Increase your
DMscore™

and get more patients.
Your digital marketing score instantly shows how easy or hard it is for patients to find your clinics online.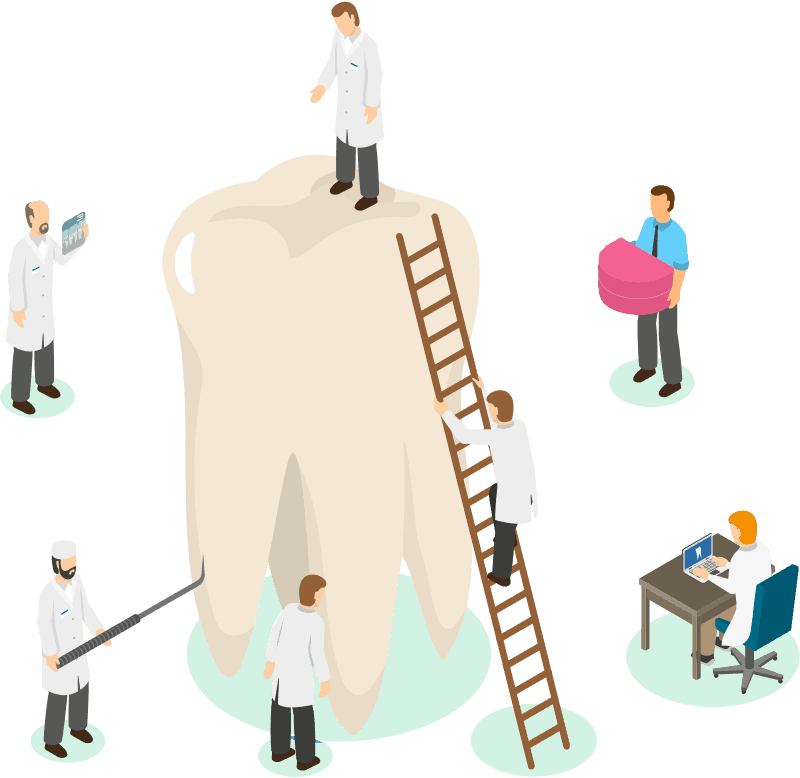 FICO Score, meet Digital Analytics
What is DMscore?
DMscore is like a credit score for your practice's online presence.
By analyzing a practice website, results from search engines like Google, and online directories like Google Maps, Yelp and ZocDoc, your digital marketing score gives you instant insight in one number that measures consumer behavior before they get to your website.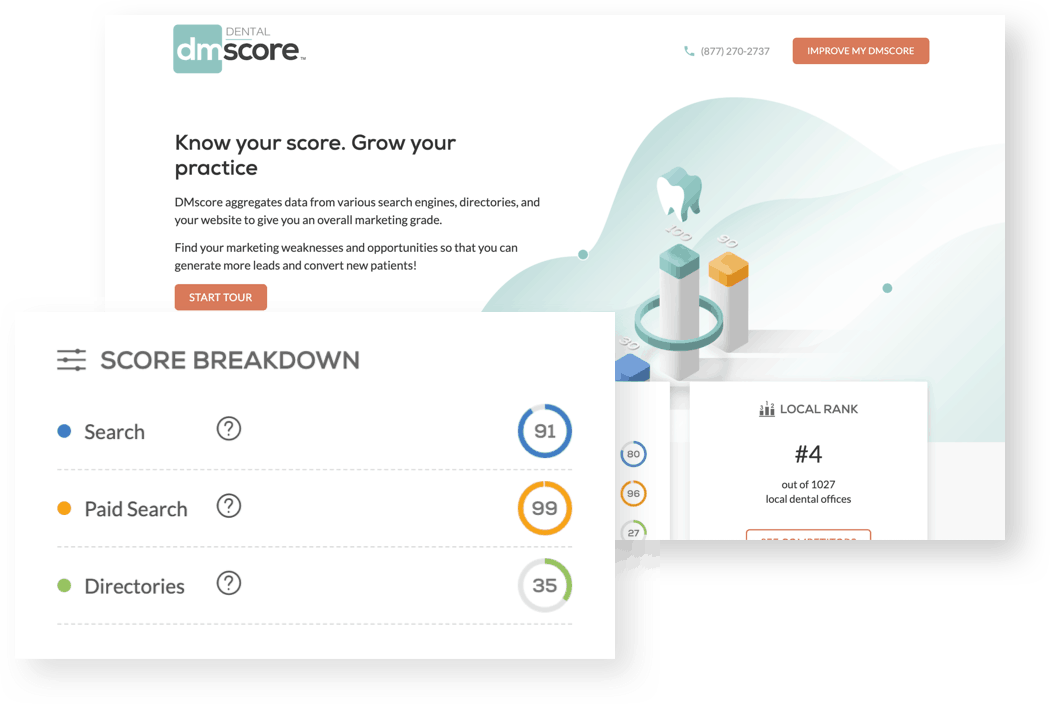 DMscore reliably measures your digital marketing performance so that you can take action.
Build your patient base and boost your revenues with DMscore.
Is it easy for new patients to find you? How does your marketing compare to your competitors? DMscore helps you answer those questions.
If you feel like marketing is a nebulous black hole where money goes to disappear, you're not alone. Businesses are tired of committing to costly marketing expenses without knowing whether that money is making a difference towards their bottom line.
For all those business owners, there's DMscore. It'll show you precisely how your offices rate against nearby competitors, and give you a clear sense of direction on which digital marketing areas you need to improve to get more patients in the door. Plus, with trackable metrics, you'll always see a connection between your marketing spend and your revenue.
Get insight into what your competitors are doing so that you can stay one step ahead.
DMscore lets you compare your online presence against your local competitors, giving you key insights into what your clinics need to do to stay competitive.
Why does digital marketing matter? Simple – digital marketing is how people find you.
It's how they decide whether your business is right for them. That's why maintaining an effective online presence is crucial – without it, you'll be fighting an uphill battle before customers even set foot in your business.
Get unprecedented insight and control over the performance of your dental network. 
Achieve unparalleled marketing control across multiple offices with DMscore Enterprise
How hard is it to measure online visibility when you have 10, 50 or over 100 practices? Get marketing control across multiple offices with DMscore Enterprise.
Multi-office dental marketing just got easier. Whether it's a dozen or hundreds of offices, DMscore Enterprise is there to keep you informed, letting you monitor the performance of your offices and marketing teams with in-depth, real-time data tracking and visualized insights. With its expansive dashboard and granular controls, you'll have the actionable strategies you need to give your DSO/dental group an edge at the local level while sustainably scaling up your network at the regional or national level.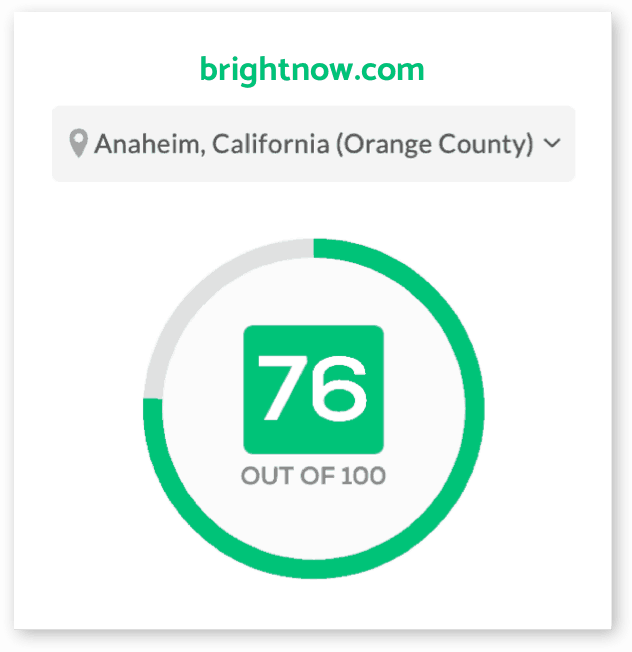 Let our analytics expertise help your offices grow.
Collectively, our team has decades of experience in digital analytics, and our founders helped build the world's first Digital Analytics Organization. We've worked at global leaders in digital technology like Yahoo and Adobe and come from top-ranked universities like Stanford and USC.
We've poured all that analytics know-how into DMscore, which is why you can trust it to help you spend your marketing budget more effectively and achieve better results for your dental offices.
Find out your dental offices' DMscores.
Get the insights to rank above your competitors.
---
DMscore for Enterprise
For groups with more than one office