Increase your
DMscore™

and get more leads.
Digital marketing score measures the effectiveness of a dental clinic's online presence.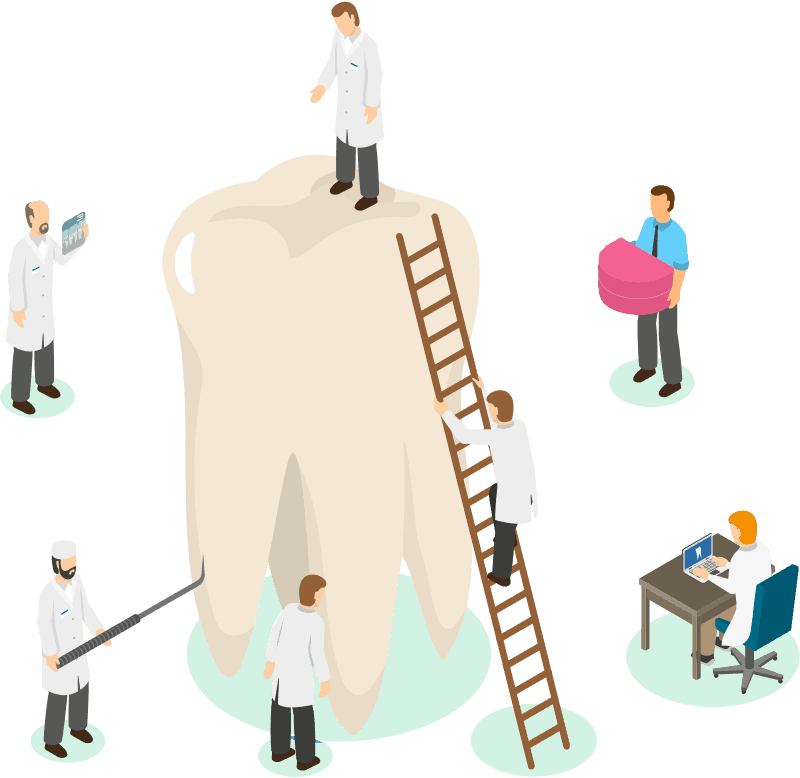 Just like your FICO® score for your credit, DMscore, or Digital Marketing Score, measures the effectiveness of an online presence compared to other dental offices in your city.
Our algorithm reviews a business website, search engines such as Google, and directories like Yelp and Zocdoc to give you a comprehensive score of your website's online presence.
DMscore™ reliably measures your digital marketing performance so that you can take action.
The score that both business owners and the marketers can easily understand.
DMscore™ creates accountability and efficiency in a market by matching thousands of the best Digital Agencies looking for clients, with millions of professionals looking for results.
We work with the best to provide you with the best results.
Combined, we have decades of experience in digital analytics. We come from some of the best known digital companies like Adobe, FICO and Yahoo and from top international universities – Stanford, USC, and University of Athens. Our founders also helped build the world's first Digital Analytics Organization (DAA).
We're headquartered in the heart of Silicon Valley, in the same building where Elon Musk founded PayPal, on University in Palo Alto.
So we even have some Musk Dust around the office!
CEO and the founder of DMscore™ Rand Schulman demonstrates how DMscore can show dentists how
Read More »
New research released today through DMscore indicates significant performance gaps in digital marketing execution for
Read More »
With digital marketing effectiveness data on over 54,000 dentists nationwide, DMscore has identified a number
Read More »
Find out your dental practice's DMscore.
Get the insights to rank above your competitors.