Increase your
DMscore™

and get more patients.
Digital marketing score shows you how easy it is for people to find your clinic online.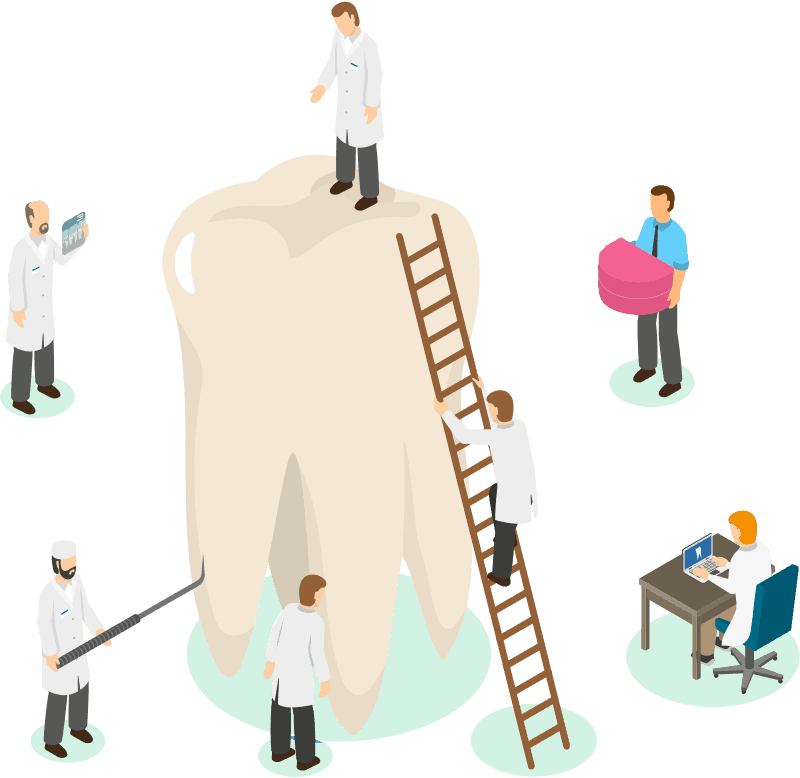 DMscore reliably measures your digital marketing performance so that you can take action.
Get insight into what your competitors are doing so that you can stay one step ahead.
DMscore lets you compare your online presence against your local competitors, giving you key insights into what your clinic needs to do to stay competitive.
Why does digital marketing matter? Simple – digital marketing is how people find you.
It's how they decide whether your business is right for them. That's why maintaining an effective online presence is crucial – without it, you'll be fighting an uphill battle before customers even set foot in your business.
How does DMscore work?
DMscore is like a credit score for your clinic's online presence.
By analyzing your clinic's website, results from search engines like Google, and online directories like Yelp and ZocDoc, our algorithm can comprehensively tell you how your clinic stacks up against other clinics in your area.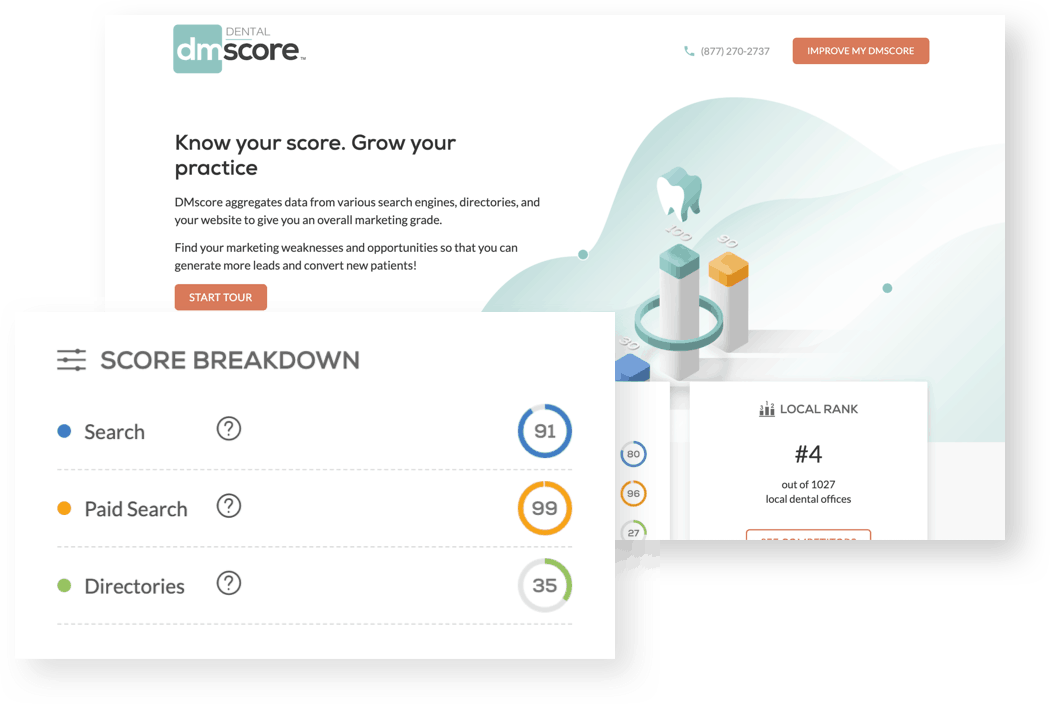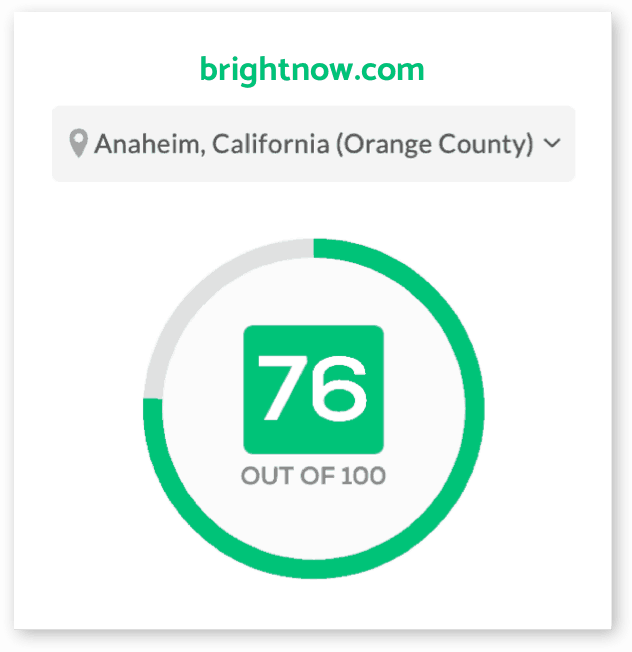 Let our analytics expertise help your clinic grow.
Collectively, our team has decades of experience in digital analytics, and our founders helped build the world's first Digital Analytics Organization. We've worked at global leaders in digital technology like Yahoo! and Adobe and come from top-ranked universities like Stanford and USC. In addition, our investors and board include FICO® executives who understand the importance of a DMscore.
We've poured all that analytics know-how into DMscore, which is why you can trust it to help you spend your marketing budget more effectively and achieve better results for your clinic.
Find out your dental practice's DMscore.
Get the insights to rank above your competitors.